Om de kersttijd met je vrienden en familie wat luchtiger te maken doen we natuurlijk allemaal een foute kersttrui aan. Misschien nog een paar grappige sokken en dan kunnen we er weer tegenaan. Inmiddels is de spontaniteit daar wel een beetje vanaf. Tijd om iets anders uit de kast te trekken of cadeau te doen aan je vrienden of je partner.
Kerstballen voor in de baard
Geen paniek, Die gave kersttrui waar je vorig jaar veel te veel aan hebt uitgegeven kun je nog gewoon aantrekken. Je kunt nu kerstversiering kopen voor in je baard. Baard kerstballen waarmee je alle aandacht gaat stelen. Laat je letterlijk versieren door de mensen om je heen met deze kerstballen voor in de baard. Je kunt ze met- en zonder verlichting kopen en zijn super makkelijk te bevestigen met handige clipjes.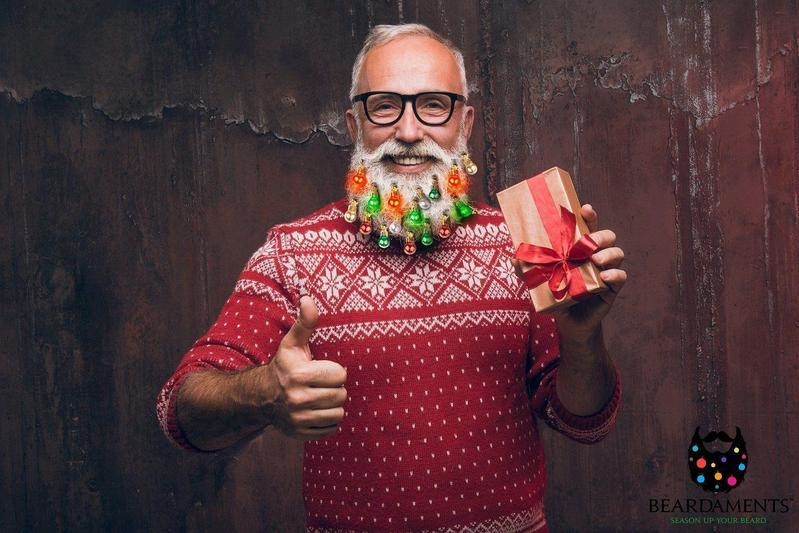 Leuk kerstcadeau voor de man
Het is een grappige kerstversiering die een kerstboom bijna overbodig maakt. Het kan natuurlijk zijn dat je helemaal geen baard hebt. Dan kun je ze natuurlijk altijd cadeau doen aan een vriend, je broer of als vrouw leuk om je partner mee te verrassen. Mocht je ze toch graag zelf willen dan kun je ze natuurlijk ook altijd in je haar stoppen mocht je geen baard hebben. Je kunt elke invulling aan geven die je wilt. Wees er in ieder geval snel bij want ze gaan erg hard. Bestel ze hier.